Bordered by Shanghai and Zhejiang Province, Jiangsu is one of the leading provinces in finance, technology, education and tourism. In order to help you get a better understanding of Jiangsu, transfer Jiangsu and other Chinese destinations more smoothly and explore its top destinations more efficiently, we have selected Jiangsu Maps including Jiangsu Location Maps, Jiangsu Tourist Maps, Jiangsu Travel Maps, etc. for you! All the following Jiangsu maps are detailed, downloadable and printable! Please feel free to use them when planning your amazing Jiangsu trip!
Jiangsu Location Map – Where is Jiangsu
Jiangsu is a coastal province located in eastern-central China, bordering Shandong Province in north, Zhejiang Province in south, Shanghai in east and Anhui Province in west. It is quite flat with plains covering 68 percent of its total area and water covering another 18 percent. You can travel Jiangsu with its neighbors, like Shanghai, Hangzhou (Zhejiang), Huangshan (Anhui), etc.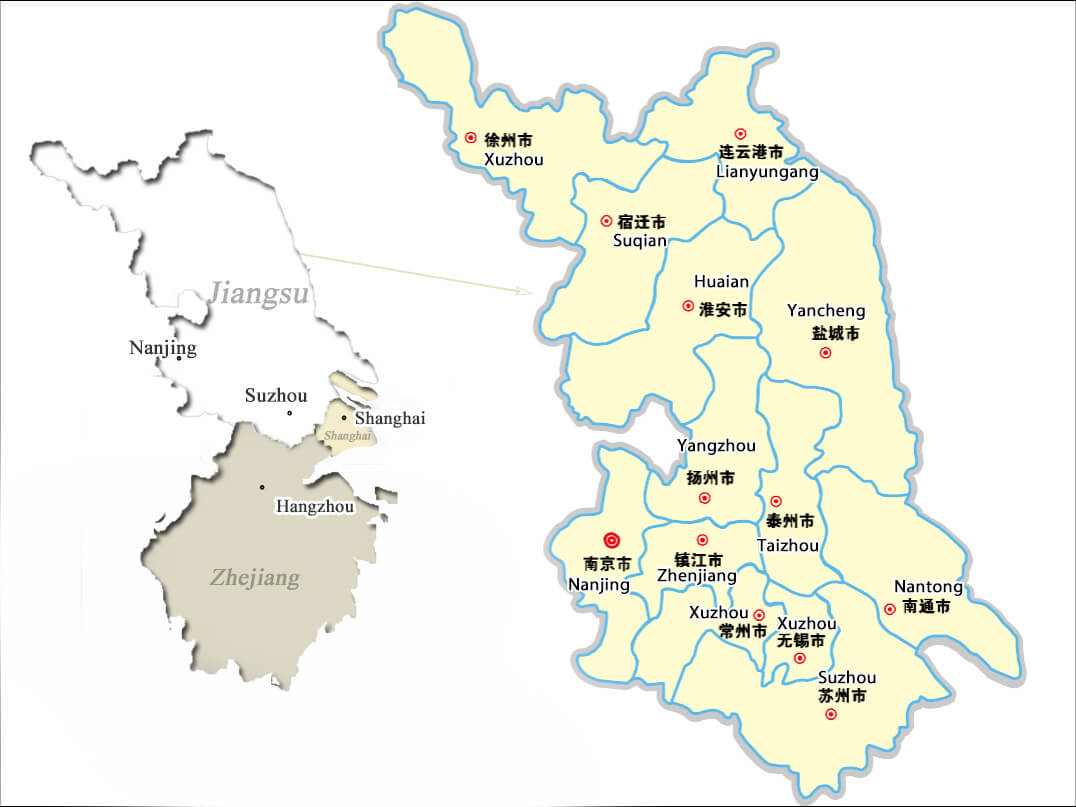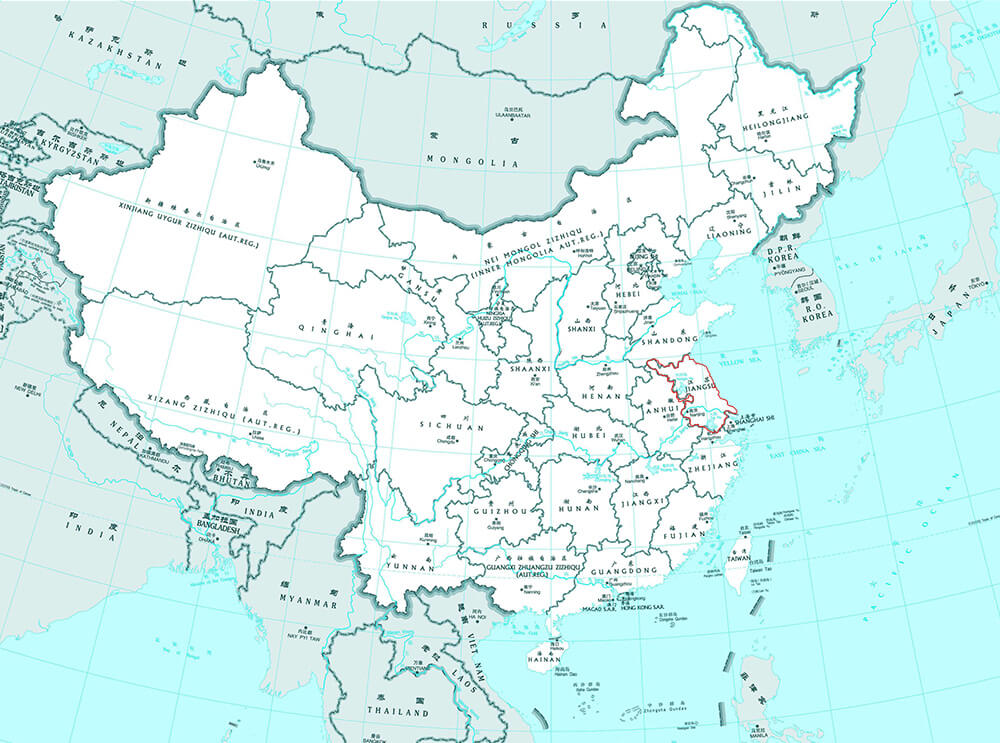 Jiangsu Travel Map
Jiangsu has been a commercial center since the Sui and Tang Dynasties (581 ~ 907). Therefore, many cultural sites are preserved here. Its top travel destinations include Suzhou – the city of 60 gardens, Nanjing – the old capital city of 6 dynasties, Wuxi – the pearl of Taihu Lake, Yangzhou – the poetic city, etc.