In the last few years, the world has been going through a period of profound change.
In the era of the VUCA, there are two things that are certain:
Change is accelerating, and will only continue to accelerate
Shanghai remains one of the world's most important and dynamic cities.
With updated visa policies for international students in China, now is the perfect time to pursue an MBA at Fudan University in Shanghai.
Fudan International MBA
Fudan International MBA invites you to join the online talk with us to know more about the city of Shanghai, the Fudan University and the IMBA Program.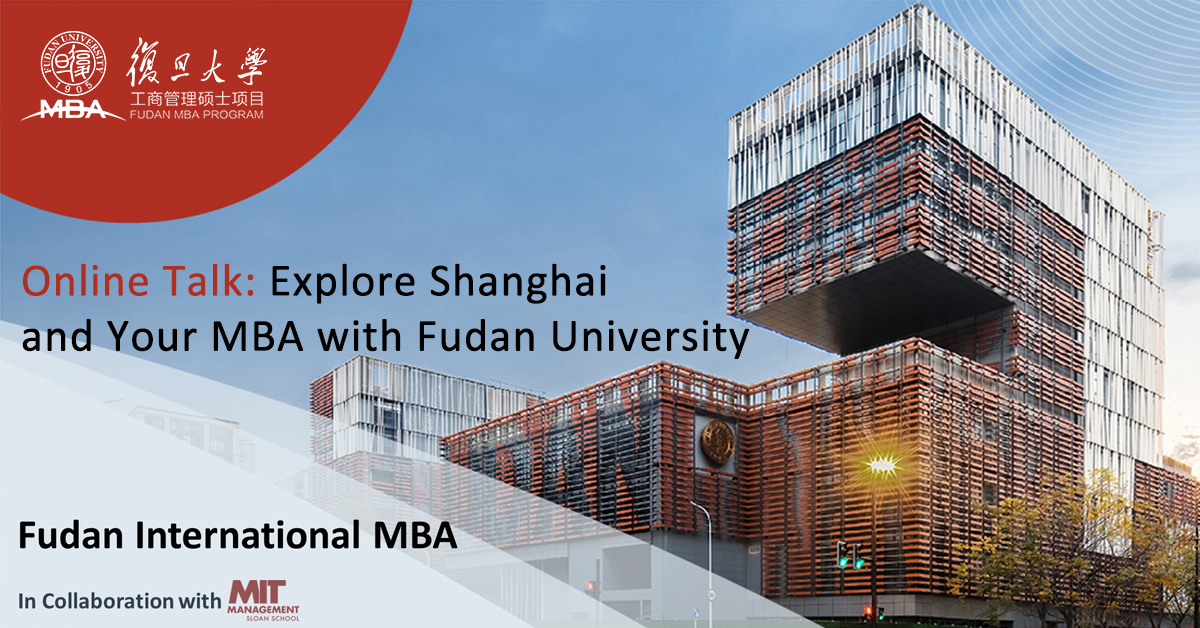 Click the link to leave your message:
https://events.fdsm.fudan.edu.cn/mc/events/registration/10402?ichannel=istudy
Time:
Thursday, April 13th, 2023
at 8:30pm, China time
Zoom ID and Password will be sent by the invitation email.
---
South Korea, Japan GMT+9: 21:30 -22:30, April 13th
Thailand, Vietnam, Indonesia, Myanmar GMT+7: 19:30 -20:30, April 13th
China, Singapore, Malaysia, Philippine GMT+8: 20:30 -21:30, April 13th
France, Germany, Italia, Spain UTC+1: 13:30 -14:30, April 13th
US East, Canada, Peru, Brazil UTC+5: 7:30-8:30, April 13th