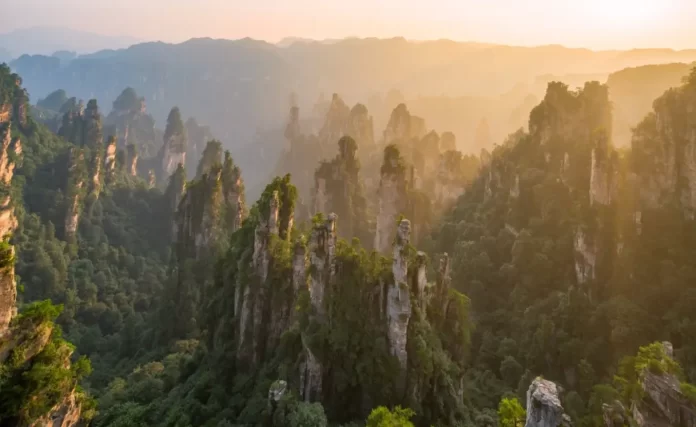 Are you ready to explore one of the most beautiful national parks in China? Located in the Hunan province, Zhangjiajie National Forest Park is a breathtaking destination that offers a unique blend of natural beauty, cultural heritage, and adventure.
With an area of 451 square kilometers, this national park is home to an incredible array of landscapes, including towering sandstone pillars, lush forests, and sparkling waterfalls. Whether you're a nature lover, a photographer, or an adventure-seeker, Zhangjiajie National Forest Park has something for everyone.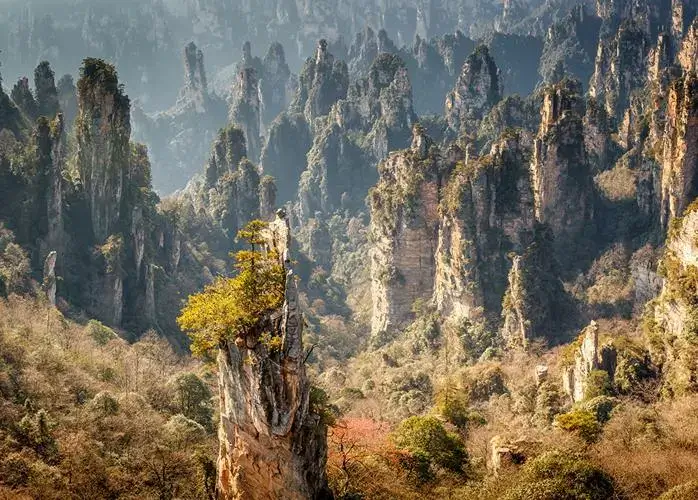 Planning Your Visit
Before you start your journey, it's important to plan your visit carefully. Here are some tips to help you make the most of your time in Zhangjiajie National Forest Park:
Best Time to Visit: The best time to visit Zhangjiajie National Forest Park is from March to November, when the weather is mild and comfortable. Avoid visiting during the peak season (July and August) if you prefer smaller crowds.
How to Get There: The park is located in the northwest of Hunan province, about 40 kilometers from Zhangjiajie City. You can take a bus or taxi from Zhangjiajie City to the park's entrance.
Accommodation: There are several accommodation options within the park, including hotels, hostels, and camping sites. Consider booking your accommodation in advance, especially during peak season.
Tickets: Entrance tickets to the park cost around ¥248 (approximately $36) per person. You can purchase tickets at the park's entrance or online in advance.
Must-See Attractions
Zhangjiajie National Forest Park is home to numerous natural wonders and cultural landmarks. Here are some of the top attractions you won't want to miss:
Tianmen Mountain: This iconic mountain is the park's main attraction, featuring towering sandstone pillars, lush forests, and stunning vistas. Take a cable car or hike to the top for breathtaking views.
Yellow Dragon Cave: Explore this stunning limestone cave, which features a variety of unique rock formations, underground lakes, and even a "hidden" village.
Baofeng Lake: This tranquil lake is surrounded by towering cliffs and lush forests, offering a peaceful retreat from the crowds. Take a boat ride or hike around the lake for a relaxing afternoon.

Golden Whip Stream: This scenic stream is perfect for a leisurely hike, with its gentle flow and picturesque surroundings. Follow the stream through the forest and discover hidden waterfalls and pools.
Tips and Tricks
To make the most of your visit to Zhangjiajie National Forest Park, keep these tips in mind:
Wear comfortable shoes and clothes suitable for hiking and exploring.
Bring sunscreen, insect repellent, and plenty of water to stay hydrated.
Consider hiring a guide to help you navigate the park and learn about its history and culture.
Plan your itinerary in advance to avoid missing out on any must-see attractions.
Don't forget your camera, as you'll want to capture the park's breathtaking scenery and unique landmarks.