An exhibition of Chinese arts and crafts is on going in the National Art Museum of China in Beijing.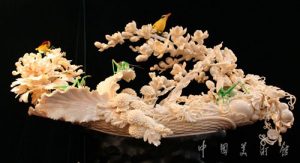 With a total of 350 craftworks selected nationwide, the exhibition covers a variety of crafts using matericals such as jades, carved wood, ivory and embroidery.
Fan Di'an, director of the museum discusses some of the highlights such as new craft, techniques, material in traditional artistic craft production.
"The exhibition is an assembly of outstanding works of every type of art from artists of national and provincial fame. They suit both professional and public tastes. And it will help visitors to know more about the character of every type of Chinese traditional art. "
The director said that the exhibition, the first of this kind in the art museum in its 46 years' history, has been organized to commemorate the 60th anniversary of the foundation of New China.
With long history and splendid variety, Chinese arts and crafts boast practical and aesthetic appeal with a perfect combination of art and technology, boasting the wealth of Chinese culture.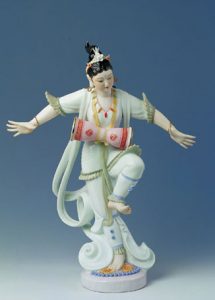 One artwork on the ongoing exhibition in the National Art Museum of China in Beijing. The exhibition of Chinese arts and crafts runs from Jan. 10 to Feb. 10, 2009. [Photo: namoc.org]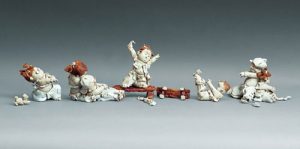 One artwork on the ongoing exhibition in the National Art Museum of China in Beijing. The exhibition of Chinese arts and crafts runs from Jan. 10 to Feb. 10, 2009. [Photo: namoc.org]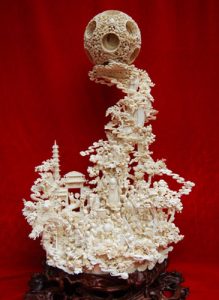 One artwork on the ongoing exhibition in the National Art Museum of China in Beijing. The exhibition of Chinese arts and crafts runs from Jan. 10 to Feb. 10, 2009. [Photo: namoc.org]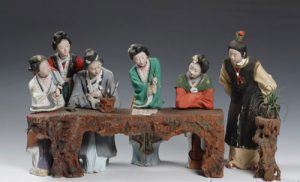 One artwork on the ongoing exhibition in the National Art Museum of China in Beijing. The exhibition of Chinese arts and crafts runs from Jan. 10 to Feb. 10, 2009. [Photo: namoc.org]