School Badge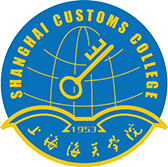 About Shanghai Customs College
Shanghai
Customs College (SCC) was formerly known as Shanghai Customs School (SCS), which was founded in 1953. SCS was upgraded as Shanghai Customs School with the approval of the State Council in May 1980, and renamed Shanghai Customs Advanced School in April 1996 with the approval of the State Education Commission. In March 2007, SCC was established as a full-time regular institution of higher education with the approval of the Ministry of Education, starting a new chapter in the cause of higher education on customs. In December 2012, SCC was designated by the Academic Degrees Committee of the State Council as a pilot institution with bachelor's degree conferring authority under the Talents Development Program for National Special Needs and began to offer graduate programs. In May 2018, SCC was approved as a master's degree conferring institution with two graduate programs, Public Administration and Taxation. In the same year, the Customs Administration program was recognized as meeting the PICARD Professional Standards developed by the World Customs Organization (WCO).
At present, SCC has 8 schools (departments), including School of Customs and Public Administration, School of Customs and Public Economics, School of Business Administration and Customs Affairs, Department of Customs Laws, Department of Customs and Foreign Languages, Department of Public Education, School of Marxism and Department of Inspection and Quarantine Technology Exchanges, with 9 undergraduate programs, including Customs Administration, Public Administration, Logistics Management, Auditing, International Business, Taxation, Applied Statistics, Laws and English as well as 2 graduate programs, Public Administration and Taxation, under 4 disciplines, management, economics, laws and literature.
To serve the field of customs and society, SCC is committed to cultivating practical, versatile, foreign-oriented and high-caliber personnel specialized in customs administration, port logistics and international business while actively devoting itself to customs-related theoretical research and international exchanges. SCC is also responsible for further education, knowledge updating and training of middle-level and senior officials in the customs system. In response to the requirements of WCO as well as the needs of countries in the Asia-Pacific region, SCC also provides training to customs personnel from the region and undertakes international obligations. Aiming at turning itself into a first-class institution of higher education with customs characteristics and international influence to serve national strategies, SCC proactively follows through with customs reform and development and tries to contribute more to new customs with socialist characteristics in the new era.
SCC is situated in Pudong New Area, Shanghai, covering an area of 521 mu. It boasts modern teaching buildings, a library, advanced ATM campus network as well as classrooms furnished with multimedia equipment according to the requirement of the Ministry of Education. A sound learning and living environment is ensured for the students with facilities such as digital reading rooms, audiovisual rooms, a building for recreational activities, tennis courts, a swimming center and a sports stadium.
SCC now has 2,710 students, including 78 master's degree candidates in Taxation and 47 master's degree candidates in Public Administration. With the spirit of being patriotic, tenacious, open-minded and learned, SCC attaches great importance to the all-round development of the students with comprehensive qualities education and paramilitary management throughout the whole process of talents cultivation. Led by disciplinary construction in order to pursue education for all-round development with moral education at its core, SCC always focuses on teaching, scientific research and training, fosters students' practical ability and innovation spirit, promotes their individual development and comprehensively improves talents cultivation by shifting the philosophy on education, intensifying education reform and innovating the model of talents cultivation.