寻找山东最美大学校园山东师范大学刘雪洁:以劳为缰,不负耕耘
参赛作品:《以劳为缰,不负耕耘》
作者:刘雪洁 路美娟 山东师范大学
拍摄时间:2021.11.1-2021.11.30
拍摄地点:山东师范大学
指导老师:付庆军
参赛类别:摄影
拍摄主题:幸福是奋斗出来的,劳动是最光荣的,没有劳动者的辛勤付出,就没有中国梦的实现,聚焦山师校园之内,一群默默付出的劳动者创造了和谐的美丽校园,用奋斗勾勒出人生最美的底色。
名称:最美"战士"
身着保安装,守在校门口,在风雨中巡逻,在烈日下站岗,认真核实每一位进校人员的身份,正是因为他们不求赞赏的默默付出,才能为学校保驾护航。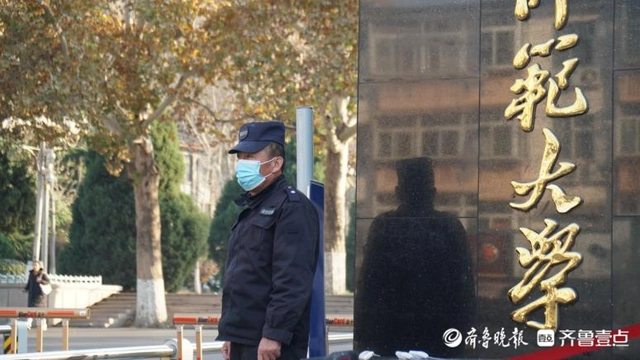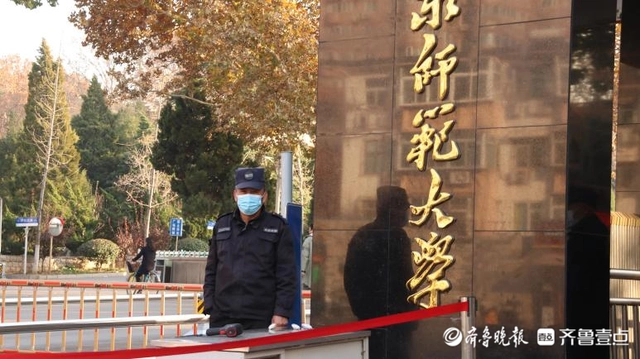 Entrant: "Take labor as the rein, never lose the ploughing"
Author: Liu Xuejie, Lu Meijuan, Shandong Normal University
Shooting time: 2021.11.1-2021.1.30
Location: Shandong Normal University
Instructor: Fu Qingjun
Category: Photography
Shooting theme: Happiness comes from struggle, and labor is the most glorious. Without the hard work of workers, there will be no realization of the Chinese dream. Focusing on the Shanshi campus, a group of workers who have paid silently have created a harmonious and beautiful campus, outlining the most beautiful background of life with struggle.
1. Name: The Most Beautiful "Soldier"
Wearing security equipment, guarding the school gate, patrolling in the wind and rain, standing guard in the hot sun, and carefully verifying the identity of each person entering the school, it is precisely because they do not ask for appreciation to pay silently that they can protect the school.