On the morning of April 3, 2023, a delegation led by NingboTech University visited iStudy for a two-day educational technology inspection and guidance. The two sides held a symposium and exchange meeting on global enrollment promotion and cooperation for studying in China.
Accompanied by Li Mingli, Manager of iStudy Education Group Chinese University Service Department, the delegation led by Cheng Meng, Vice Director of the International Exchange and Cooperation Office of NingboTech University, and He Rui, Deputy Director, visited the cultural wall, office space, and other areas of iStudy Education Group. They had a comprehensive understanding of our company's development history, business scope, and study abroad project system in China. After the visit, both parties had a discussion and exchange.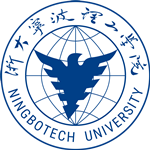 In this symposium, both parties mainly focused in in-depth discussions on the promotion and cooperation of global enrollment for studying in China. COO Wang Liang of iStudy Education Group and the head of the company's Chinese University Service Department provided a detailed introduction to our company's overseas student enrollment, international education information system, and international education promotion projects. Later, in response to the pandemic situation, the development of iStudy Education Group business and the new mode of cooperation for studying in China were introduced, and a sincere invitation for cooperation was sent to the Cooperation and Exchange Office of NingboTech University.
Vice Director Cheng Meng and Deputy Director He Rui of the International Exchange and Cooperation Office of NingboTech University introduced to our company the relevant projects, policies, and plans for studying in China in 2023, as well as proposed cooperation needs based on the actual situation and goal planning of the school.
Finally, we would like to express our sincere gratitude to NingboTech University for their support and trust in iStudy Education Group. Through this exchange, both parties have reached preliminary cooperation intentions on our company's overseas student enrollment, international education information system, and international education promotion projects. In the future, iStudy Education Group will strive to focus on projects with huge potentials, lead a new generation of fresh blood in the field of studying in China, and create a brilliant page for studying in China.
---
Established in June 2001, NingboTech University (NingboTech) changed its name from Zhejiang University Ningbo Institute of Technology (ZJUNIT) to the current one in January 2020. NingboTech is a full-time public university managed by Zhejiang Provincial People's Government, founded by the Ningbo Municipal People's Government, and supported by Zhejiang University (ZJU) with the ratification of the Ministry of Education (MoE). Adhering to the philosophy of "Education for students' development", NingboTech is committed to cultivating "high-quality and creative talents with all-round development, humanistic spirits and scientific literacy". With a goal to be among "First Class Universities in Zhejiang and Top 100 in China", it is currently thriving to turn itself into a high-level application-oriented university.
The university insists on opening up as its characteristics, and forms a multi-level foreign exchange and cooperation situation focusing on the "the Belt and Road" and supporting the international development of the city. The school has established inter school cooperation relationships with 46 universities in 20 countries (regions). We have established international cooperation platforms such as the "Poland Research Center" of the National and Regional Research Center of the Ministry of Education, and the "Sino Polish Bilingual Virtual Teaching and Research Office", which is one of the first key projects for the construction of educational cooperation characteristics in Central and Eastern European countries in Ningbo. Jointly organizing two Sino foreign cooperative education projects in finance and international trade, offering four undergraduate majors taught in full English, signing the EU "Erasmus+" teacher-student exchange program with multiple Central and Eastern European universities such as the Bialystok University of Technology in Poland, and signing student exchange programs such as credit mutual recognition, "3+1" double degrees, and undergraduate and master's direct trains with universities in the UK, Poland, and other countries. During the 13th Five Year Plan period, an average of 290 students participated in various international exchange and learning programs per year.