参赛作品:《夕阳·知新楼》
作者姓名:孙志东
学校院系:山东大学 新闻传播学院
拍摄时间:2022年10月10日
拍摄地点 :山东大学中心校区知新楼
参赛类别:摄影
作品说明:知新楼是山东大学的标志性建筑物之一,也是山大最高的建筑。傍晚时分,夕阳恰好照在知新楼上,将它染成了金黄色,与远处的建筑相比,更显巍峨宏伟。夕阳下的知新楼挺拔耸立,时刻准备告别今日,迎接新的一天。人如建筑,山大学子亦永远充满希望与活力,向阳而生,向梦而行,时刻准备向未来进发。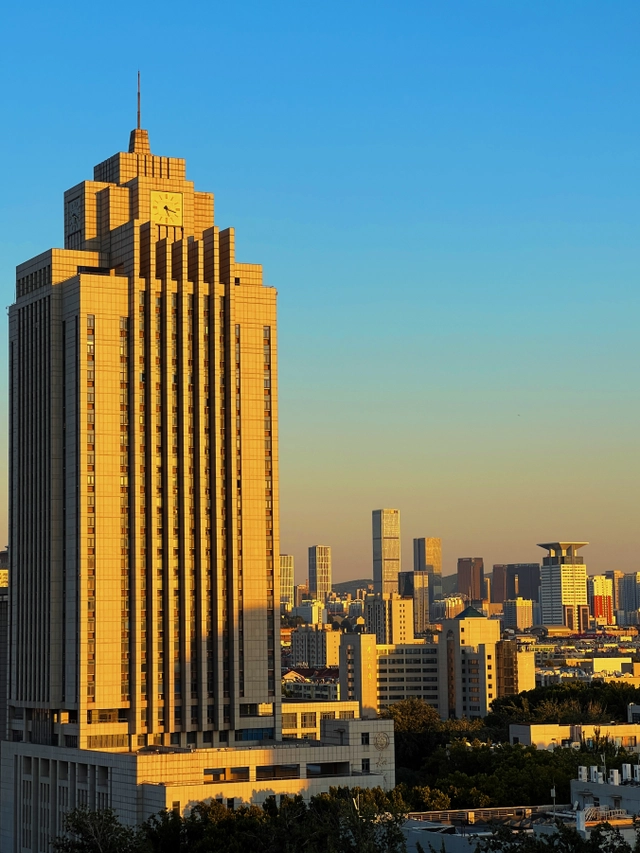 Looking for the most beautiful university campus in Shandong Province, China
Entries: Sunset · New Building
Author's name: Sun Zhidong
School: School of Journalism and Communication, Shandong University
Shooting time: October 10, 2022
Location: Zhixin Building, Shandong University Central Campus
Category: Photography
Description: Zhixin Building is one of the landmark buildings of Shandong University and the highest building in Shanda. In the evening, the setting sun just shines on Zhixin Building and dyes it golden, which is more magnificent than the buildings in the distance. Zhixin Building stands tall and straight under the setting sun, ready to bid farewell to today and welcome a new day. People are like buildings. The students of Shanda University are always full of hope and vitality. They live in the sun, walk in the dream, and are always ready for the future.