In order to provide more study-in-China options for international students and help them realize their dream of studying in China, ScholarshipChina offers now a BIG SALE for all applicants. 
Only 500 RMB application fee, applicants can apply for 3 scholarship programs(70% 0FF) at the same time without any service fees.The application process is simple and direct.

ScholarshipChina

 colletcs some high success rate scholarship programs on the "Direct Apply" page, you can directly choose 3 programs to apply. No service Fee!Direct Apply Page Link: https://www.scholarshipchina.com/promotion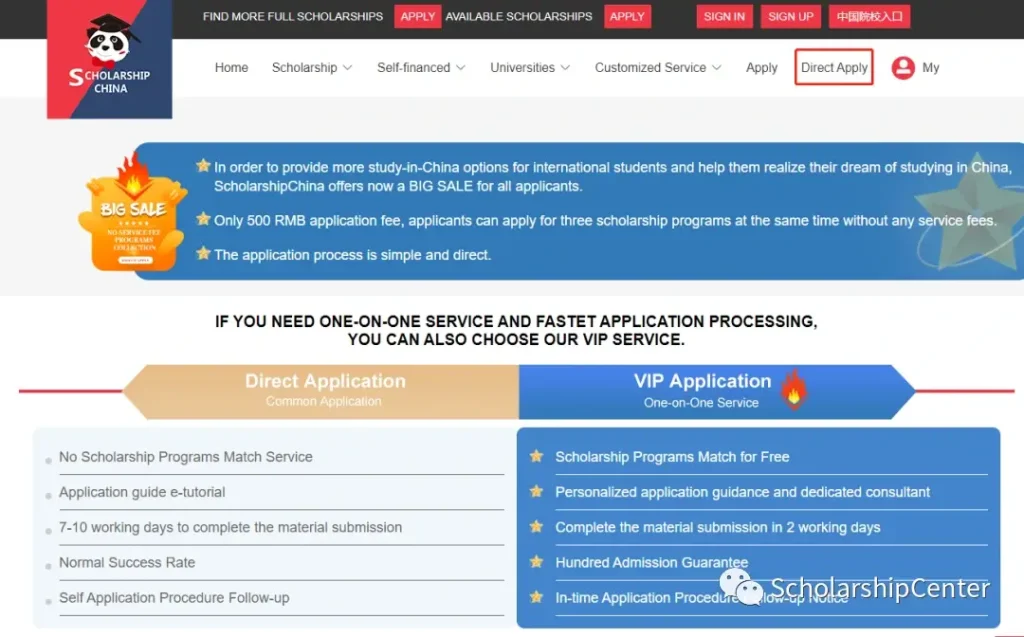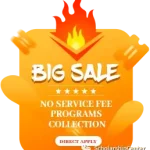 Self-Service                                                                                       

70% OFF 

Easy & Directly                                                                                    500 RMB Only Pay 500 RMB Application Fee, Apply for 3 scholarship Programs at the same time. After the application order is placed, you can check the application process through our website(www.scholarshipchina.com) system by yourself.
After you 

complete the payment

 and 

submit the application materials

, your materials will be submitted to the universities/colleges within 

7-10 working days

. And then you application will be under the normal process by university which you can track on from the system .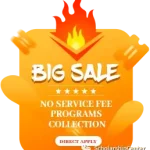 Special Package                                                                               

60% OFF 

1V1 Service                                                                                    1498 RMB If you need 

one-on-one

 service and

 faster 

application processing, you can also choose our VIP service. 

Fast admission track

 and 

99% successful rate

.
Now, we also offer a special package! 

D Program List
More Programs on the Direct Apply Page:
https://www.scholarshipchina.com/promotion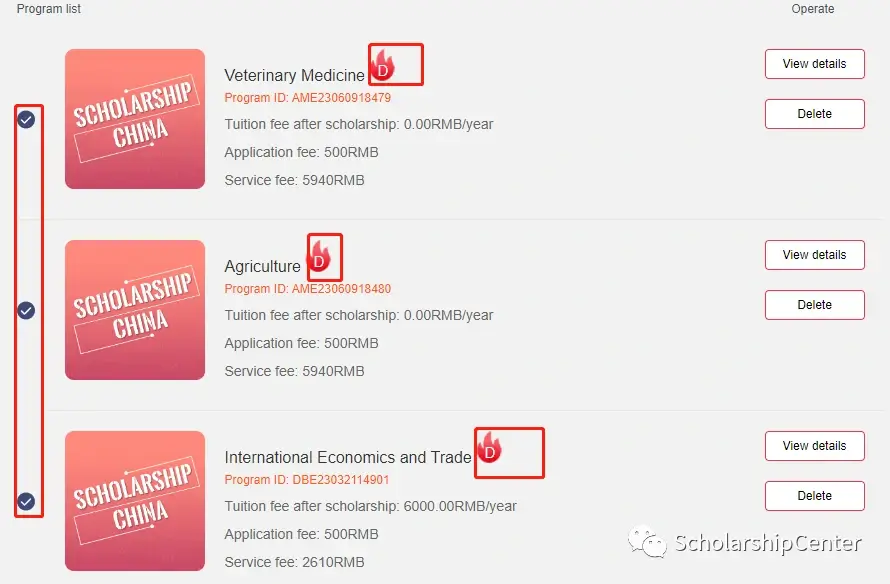 Notice: Only the program marked D is the Direct Apply program.

The scholarship application deadline for 2023 intake is approaching soon. Don't miss out on this opportunity!
How to apply