Study in Wuhan
The university is located in Wuhan. Wuhan is also called "River City" as the Yangtze and Han rivers separate Wuhan into three areas: Hankou, Wuchang and Hanyang.
Currently, Wuhan's many institutions of higher education completely suffuse the area with vitality. Optics Valley, a software park in the free-trade zone, also has become one of new Wuhan's core locations. Tanhualin Art Village and Hanyang Art Zone are two places highly unlikely to disappoint young artistic types.
The cherry blossoms of Wuhan University and East Lake in the spring attract the interest of countless tourists. Reganmian (hot dry noodles) and duck's neck are both traditional local delicacies. You should not miss the opportunity to try either of them. Lounging over a rich breakfast is a good way to spend the morning and a better way to get an idea of the way in which the people of Wuhan live.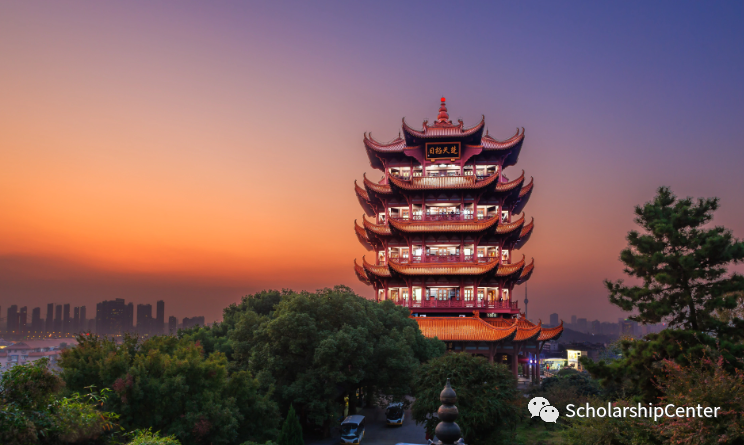 High Success Rate Scholarship
The university offers hot bachelor scholarship for 2023 Spring Intake, the success rate is almost 100%! Admission comes in 1 week, JW202 comes in 1 month.
The program is both for students in China and overseas. If student is not in China, students can apply for a visa to come China.
Major:
Tuition after scholarship: 6000 RMB/Year 12000
Dorm Fee: 3000 RMB/Year
Age: 18-25
Teaching Language: English
Required Docs
Passport-sized Photo
Passport ID Page
Academic Transcripts (scanned color copy)
Highest Degree Diploma (scanned color copy)
Foreigner Physical Examination Form
Non-criminal Record (scanned color copy)
English Language Proficiency Certificate (TOEFL, IELTS or other equivalent certificates of English proficiency.)
Bank Statement(more than 3000USD)
Application Form
CV
Residence Permit (Applicants in China need a valid visa or residence permit)
Study Certificate in China (If you have studied in China need Study Certificate and Transcript.)
School Transfer Certificate (Provide the transfer letter and transcript (transfer student only).)
Certificate of Study Completion in China (Applicants in China need Graduation Certificate from the university.)
Certificate of Study Performance in China (Applicants in China need Performance Certificate from the university.)