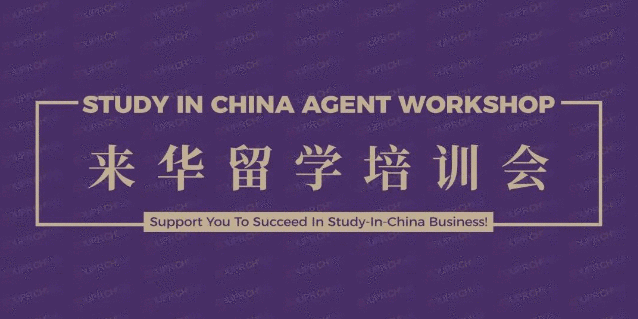 On the afternoon of October 31st, 2023, EDUPRCHINA, the global agent platform of iStudy Education Group, held an Online Study in China Agent Workshop.
The attending agents came from 22 countries, including Indonesia, Kazakhstan, Kyrgyzstan, Morocco, Algeria, Pakistan, Bangladesh, etc.
During the meeting, discussions and exchanges were conducted on trends in studying in China, the newest policies, and scholarship programs.
In addition, EDUPRCHINA's consultant Ahmeng showed around our office areas, provided training to the attending agents on how to use the EDUPRCHINA website and demonstrated our application systems, while also providing detailed information on the discounts and coupon activity during the conference.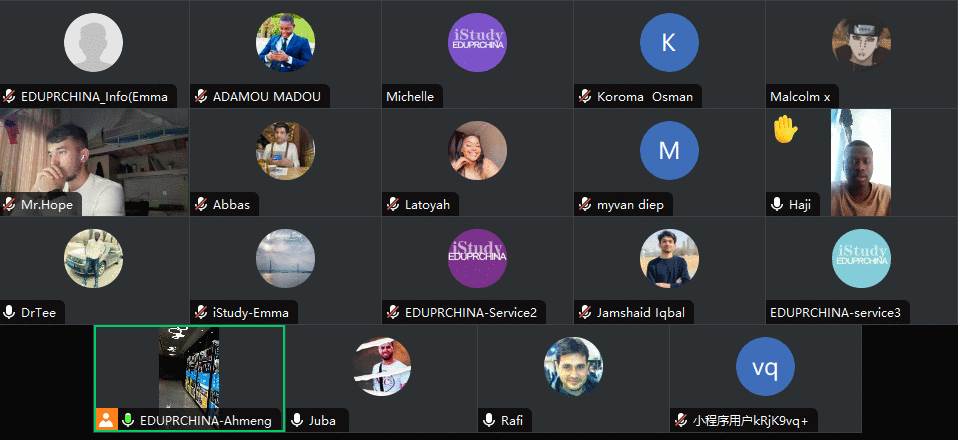 Firstly, consultant Ahmeng led the attending agents to visit our company online, including the cultural wall and office space, while introducing them to our company's development history.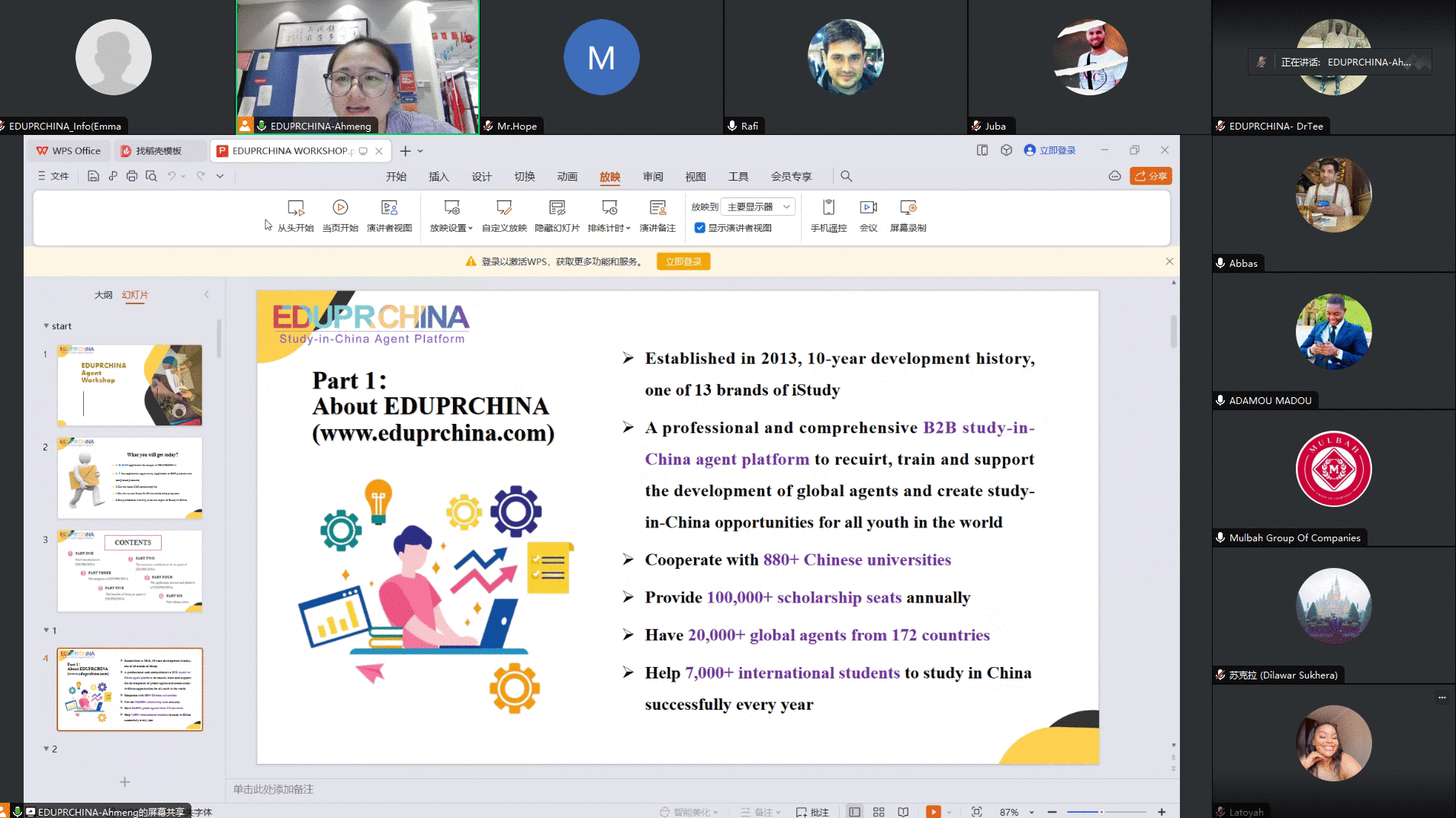 After this, consultant Ahmeng introduced EDUPRCHINA with the following six sections:
Brief introduction to EDUPRCHINA
The necessary conditions to be an agent of EDUPRCHINA
The programs of EDUPRCHINA
The application process and platform of EDUPRCHINA
The benefits of being an agent of EDUPRCHINA
How to start the promotion for study in China business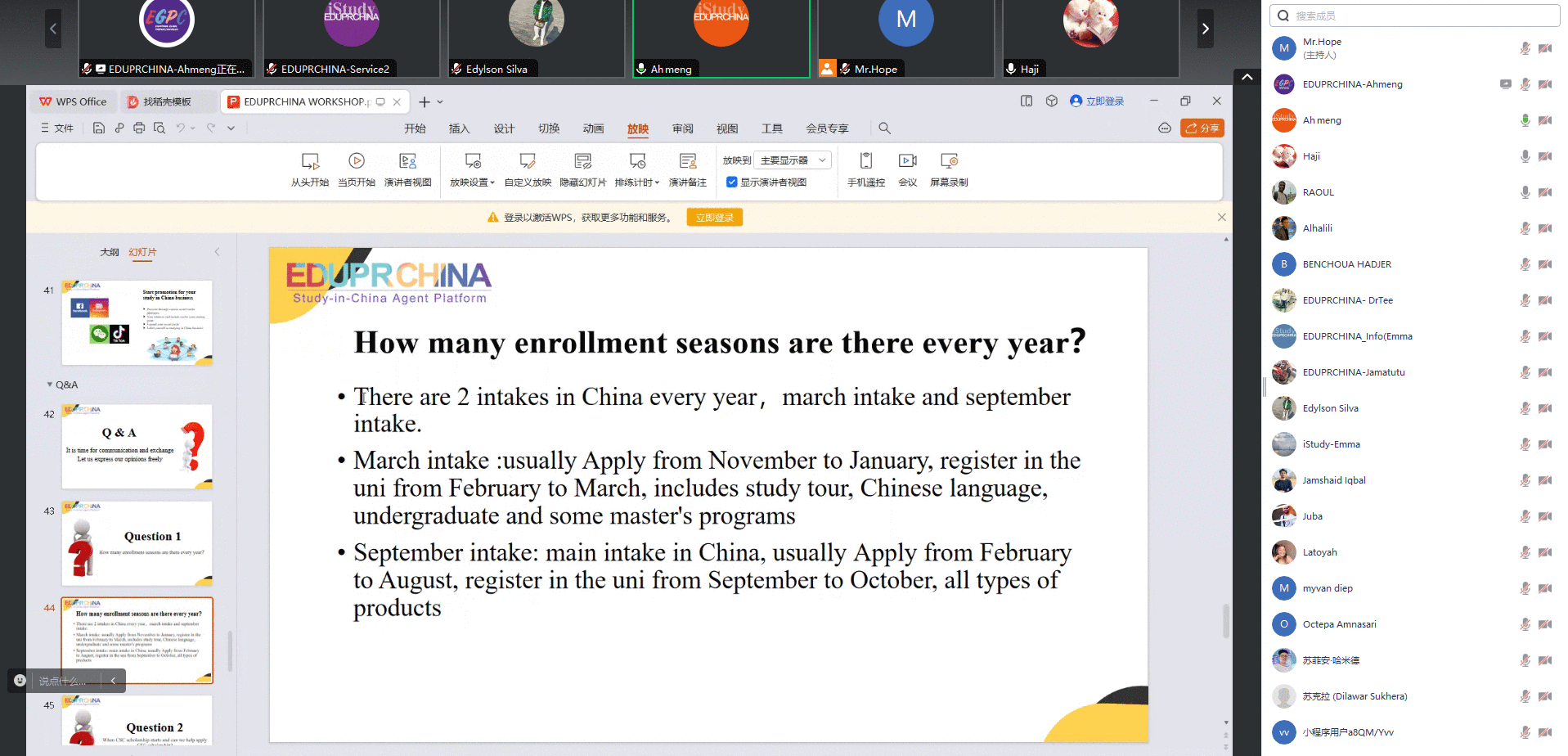 During the meeting, the participating agents all paid attention to the presentation and exchanged ideas on different aspects about study in China and EDUPRCHINA. Later in the Q&A part, consultant Ahmeng patiently gave answers to all the questions raised by participating agents, and the EDUPRCHINA online study in China workshop was successfully concluded.
As the largest global agent platform in China, EDUPRCHINA is always on its way of recruiting, training, and cultivating new international agents and boosting the development of international study around the world. We are always dedicated to helping our agents develop their study in China business.
For the agents participating in this workshop, we offer the following discount:
1. One 50 yuan application fee voucher to offset the application fee.
2. 1 opportunities to apply without paying the application fee on EDUPRCHINA(Only for ISSP Program)
We appreciate the attendance of all the participants, and we are looking forward to seeing you again in our future online/offline sessions and our 12th EGPC Conference in Nanjing in 2024, April. If you are interested in or have experience in study in China businesses, EDUPRCHINA will always be welcoming you to join us and together expand and contribute to international studies.