In early autumn, Beijing is enjoying clear skies and crisp air. The golden persimmons and the ruby-red leaves radiate a dazzling splendor under the autumn sunlight. Walking along the tree-lined paths of the campus with Azagiyaa (阿扎吉雅) from Mongolia, the sun filters through the leaves, casting a golden hue all around. Azagiyaa expresses her happiness at being surrounded by such beautiful scenery on campus.
"In these two months, I've explored every corner of the university, witnessed many picturesque campus landscapes, and met friendly and caring teachers and classmates. Whenever I get lost, my Chinese peers are always willing to help me. The campus in autumn is truly stunning, with warm sunshine, and the red and yellow leaves are incredibly beautiful."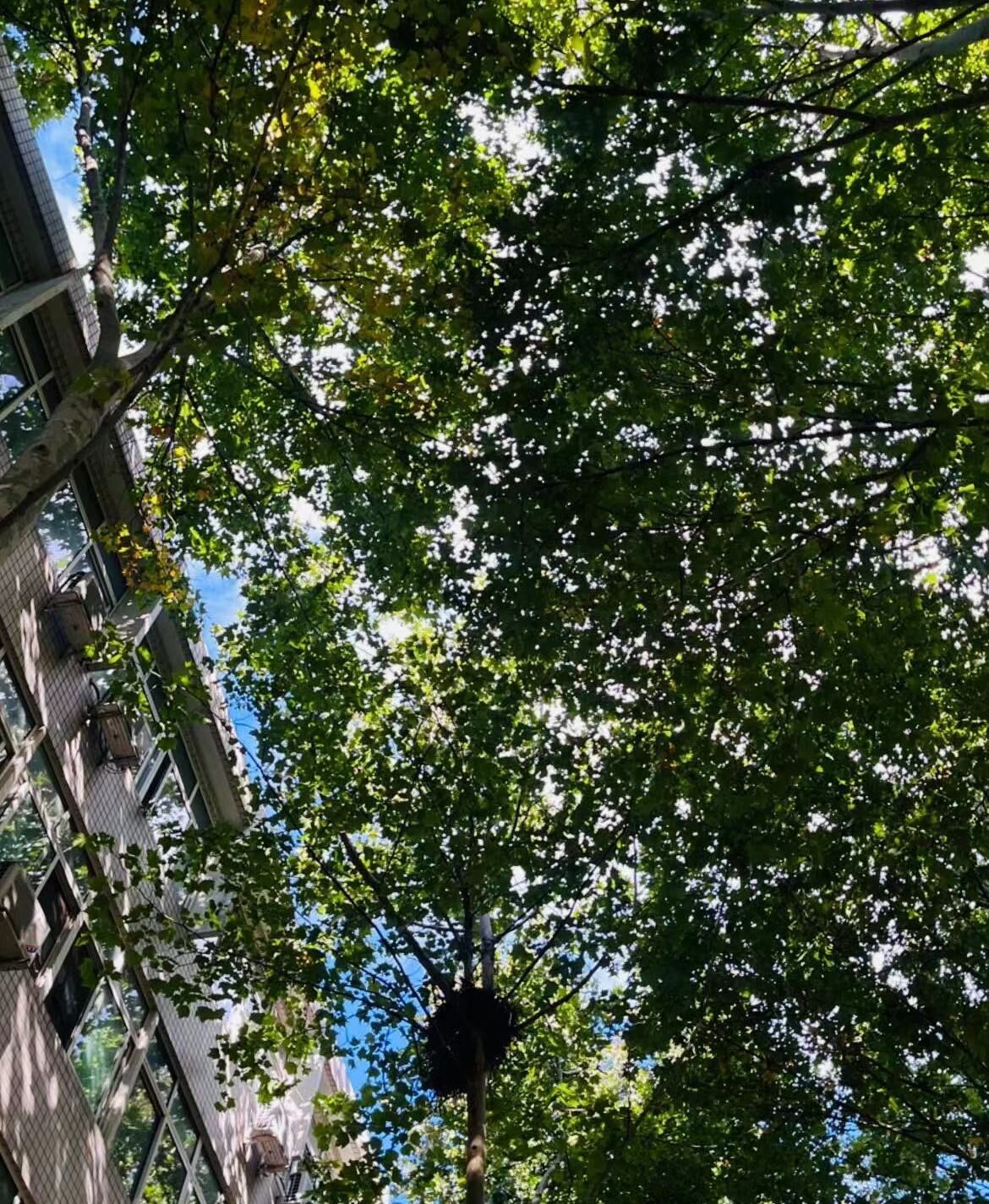 Since childhood, Azagiyaa has felt a deep connection with China due to her parents' involvement in import-export trade related to China. She grew up hearing stories about China and was captivated by its rapidly developing modern cities and rich cultural heritage.
"One day, my parents noticed my love for China and asked me, 'Child, do you want to study in China? We know you are determined and sincere, so we believe you will excel.' Their encouragement gave me great courage."
Thus, Azagiyaa started learning Chinese. Despite the challenges, the joy and happiness that the Chinese language brought her became her driving force. Azagiyaa mentions that starting with Chinese songs made her learning experience much simpler. The beautiful melodies and beautiful poetry intensified her love for the Chinese language.
"I find Chinese very pleasant to listen to. I love Chinese songs and poetry. I'm particularly fond of Li Bai, especially his poem 'Sending a Friend Off': 'Green hills to the north of the city, white waters surround the east. Parting here, a lonely traveler embarks on a long journey. Drifting clouds convey one's thoughts, and the setting sun evokes old memories. Waving goodbye from here, the horse neighs in the distance.' Simple words can convey rich emotions, and the poem with its green hills, flowing water, setting sun, white clouds, and vivid colors is very splendid. My Chinese is not good enough to fully understand Li Bai's poetry, but it's full of life and color, making it look and sound beautiful."
As she walks on campus, Azagiyaa is greeted warmly by many students, and even though she has been at China University of Petroleum (Beijing) for less than two months, the rich campus life makes her happy and content. Especially, the international cultural festival organized by the university helped her make friends from all around the world.
"China is truly a remarkably welcoming and friendly country that brings students from so many nations together. It's quite impressive. I want to mention the cultural festival. I discovered the beauty of many countries and learned about the beauty of my own country. I visited the exhibitions of other countries, and I tried the food from each country. This helped me understand their ways of life and cultures to some extent."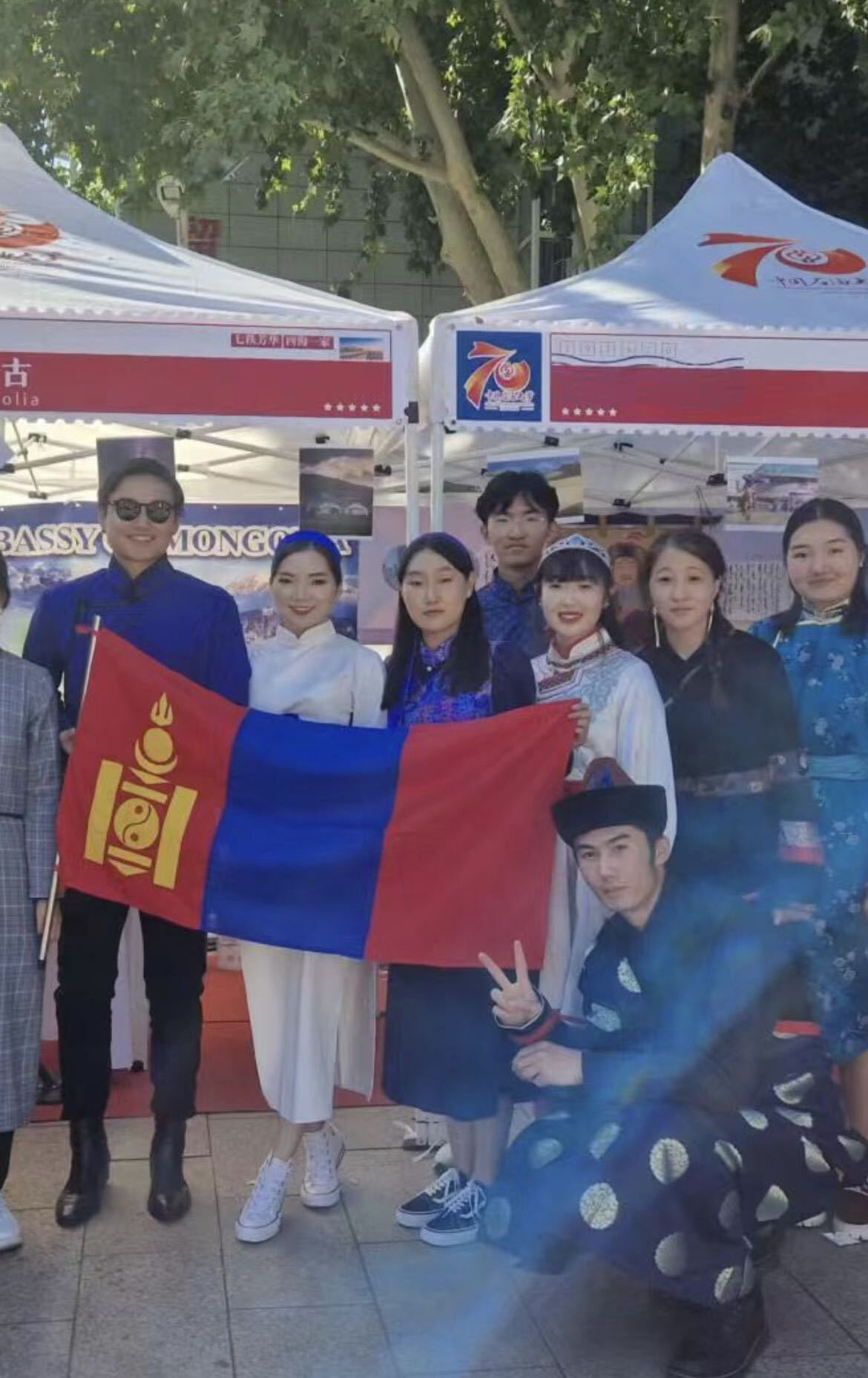 Not only the international cultural festival, but the cultural experience activities during the Mid-Autumn Festival at the university also enriched her understanding of Chinese culture.
"Although I've been in China for less than two months, China is even more fascinating and outstanding than I imagined. During the university's Mid-Autumn Festival, I made a beautifully detailed fan with patterns like giant pandas eating bamboo and little white rabbits under osmanthus trees, which looks wonderful."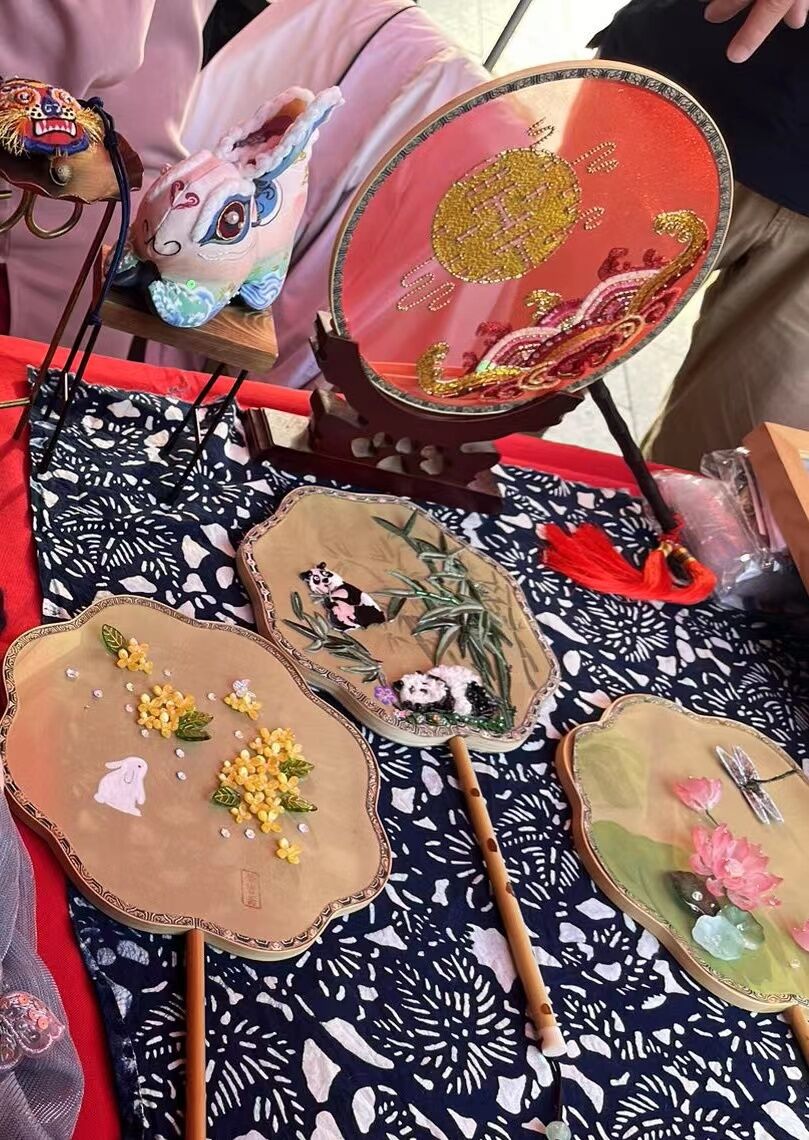 The recent Third Belt and Road International Cooperation Summit in Beijing became a focus of discussion and attention for Azagiyaa and her fellow students. They were delighted to see their own countries participating in the Belt and Road Initiative.
"I think the Belt and Road Initiative is a great proposal that effectively connects people worldwide. There's no other initiative with such cohesive power. It's a testament to the wisdom and principles of the Chinese people. The Belt and Road Initiative is suitable for every country, inviting the world to participate. Just like Mongolia has a 'Billion Trees' program, which aligns well with the green development of the Belt and Road Initiative. When I spoke with students from other countries, I found that the Belt and Road Initiative is suitable for their countries too. So, I think this initiative is really impressive."
In the last couple of days, Azagiyaa completed her math exam. She mentioned that dedicating four hours each day to math studies has greatly benefited her. Next, she is looking forward to exploring Beijing and discovering more of the beauty and wonders of China.
"I've made significant progress in my math skills in these two months, and I'm very happy about it. After the exams, I want to explore Beijing, visit the Great Wall, the Forbidden City, Qianmen, the Summer Palace, and also go to Universal Studios. I want to try douzhi and fried dough twists, which my Beijing friends say have a unique taste. I'm very happy to be studying here, so I want to study hard and strive to learn about Chinese culture, wisdom, and essence to contribute to my homeland and the friendship between our two countries."