Lazily waving my white feathered fan
Naked to the waist in the midst of the forest's green trees
Hanging my cap on a rocky crag
Baring my head
To the wind that blows though the pines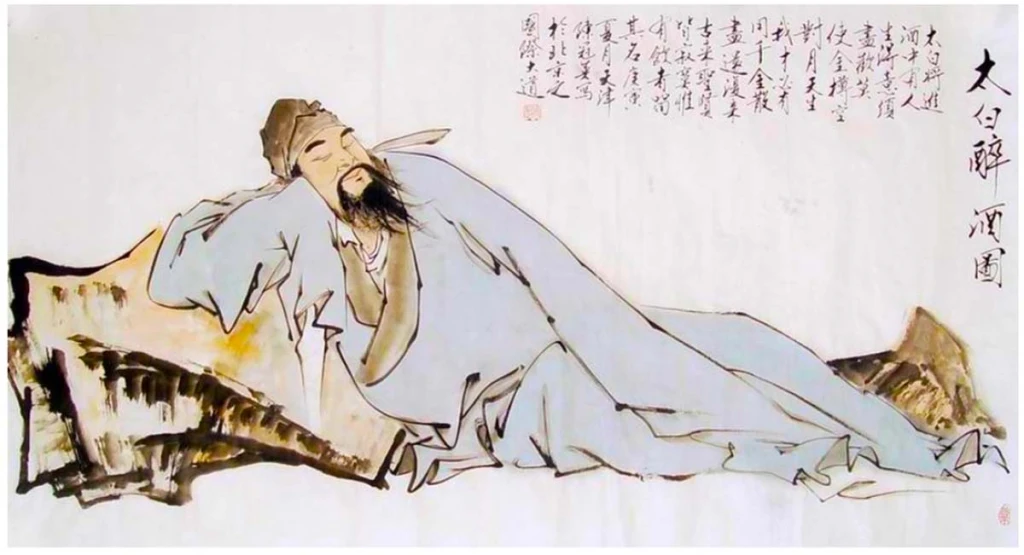 Must a poet always be a poet?
Yes, but the wind in the pines gets its due. Here, Li Bai tips his cap to Nature which is his muse and inspiration.
Far from the Imperial Court, Li Bai finds himself in the forest's green trees on a summer's day. He is hot and perspiring. He strips to the waist, then removes his his headscarf (掛石壁, guà shíbì). Removing his headscarf and hanging up his cap, "to be unrestrained" and "putting away his pen".
Now it is Nature's turn to poetically express itself which it does by the wind blowing through the pine trees. The "wind in the pines" (松風, sōngfēng) is a familiar phrase in Chinese and Japanese poetry that is incapable of translation. It is best understood as a Zen moment.
You know it when you hear it and feel it cooling the perspiration on your forehead.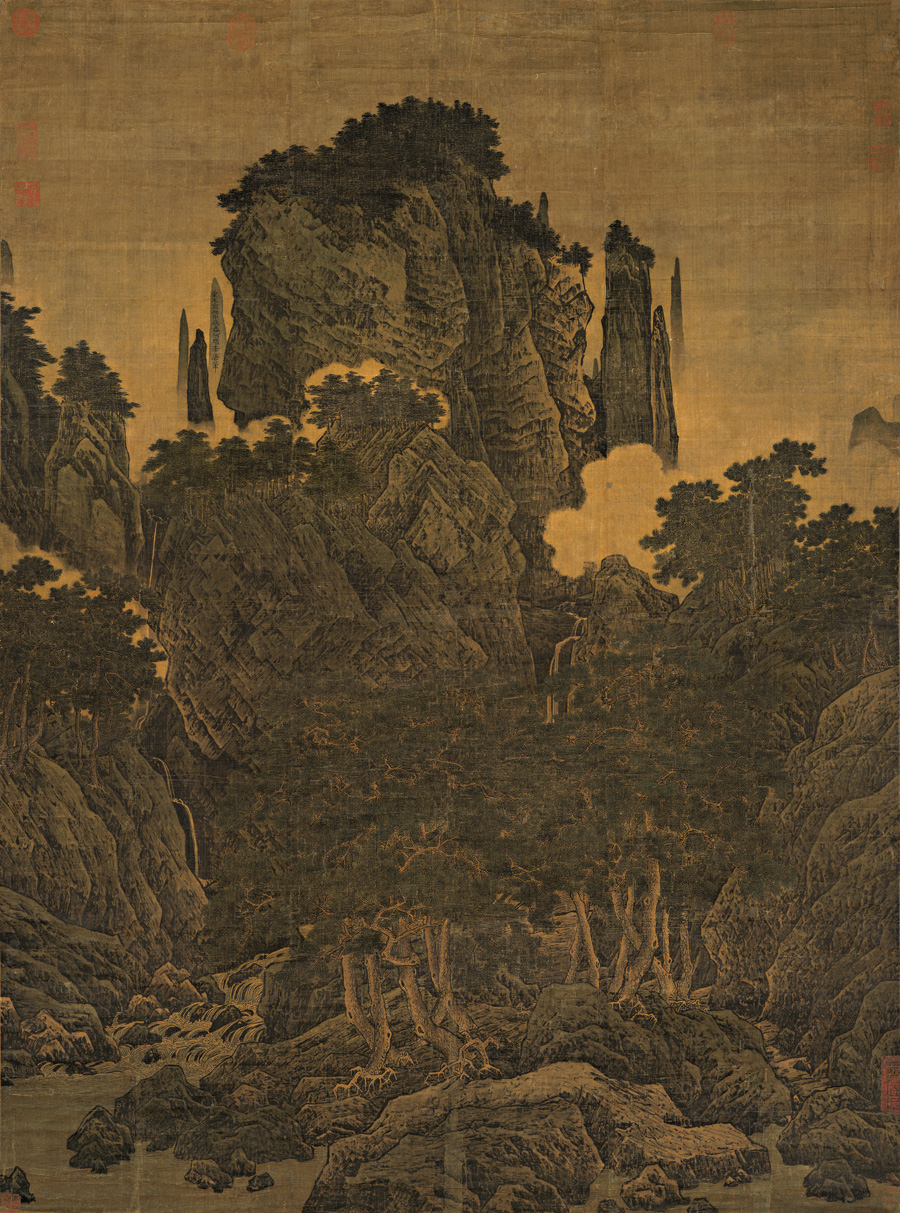 What follows is a translation by Arthur Waley, 1919.
In the Mountains on a Summer Day, by Li Bai
Gently I stir a white feather fan,
With open shirt sitting in a green wood.
I take off my cap and hang it on a jutting stone;
A wind from the pine-trees trickles on my bare head.


Chinese and Pinyin
懶搖白羽扇,
裸袒青林中。
脫巾掛石壁,
露頂灑松風
Lǎn yáo bái yǔshàn,
luǒ tǎn qīng lín zhōng.
Tuō jīn guà shíbì,
lù dǐng sǎ sōngfēng.