Recently, Chongqing Institute of Foreign Studies welcomed 17 overseas Chinese students from Huachiew Chalermprakiet University in Thailand, and the International Chinese Language Education Institute carried out the "Party Member Service · Heartfelt Welcome" volunteer service activity.
Party member volunteers carefully planned, organized, and coordinated the development of a work plan for welcoming new international students. They arranged "point-to-point" volunteer services and provided precise and targeted services based on eight major areas, including "airport pick-up, entry health check, campus registration, information collection, apartment check-in, campus tour, phone card and bank card processing, and welcome ceremony." Each point and department had its own responsibilities, and the work was carried out in an orderly and heartwarming manner.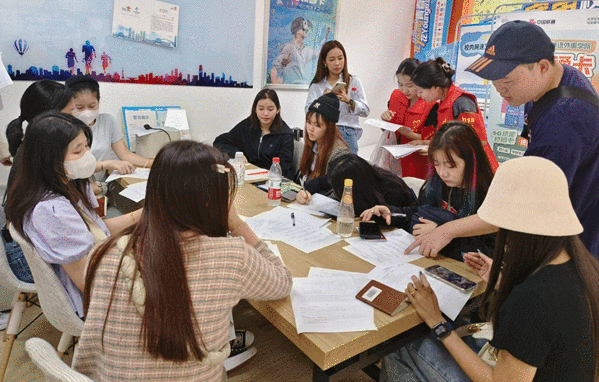 During the "Spring Blossoms, Heartfelt Welcome" theme welcoming event, party member volunteers introduced the customs and significance of the Mid-Autumn Festival, demonstrated calligraphy, taught them Chinese brush calligraphy, played the guzheng, and performed traditional dances.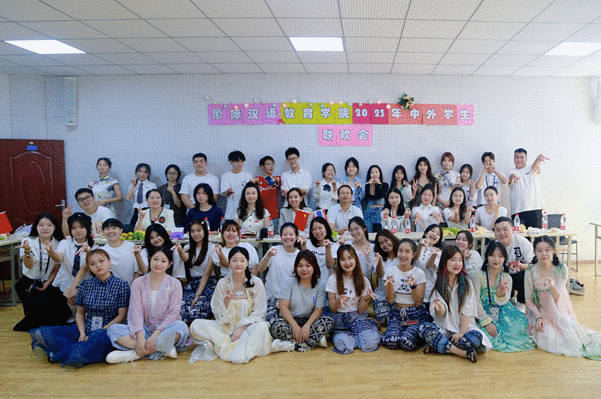 Volunteers, with their enthusiasm and smiles, provided convenient services for the students' registration work, making the international students feel welcomed and warm. This helped the students become familiar with and integrated into Chongqing Institute of Foreign Studies, enabling them to study Chinese and experience life in China more effectively.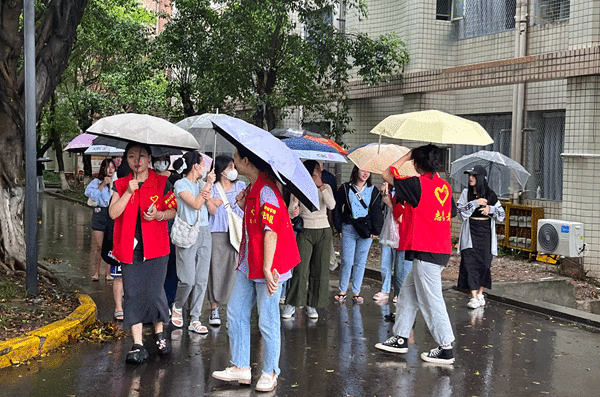 "For international students coming to China, everything is unfamiliar, and Chongqing Institute of Foreign Studies is even more unfamiliar. As a party member, I feel it's my duty to provide assistance to them at this moment. When they see us, they must feel secure and relieved," said a student party member volunteer.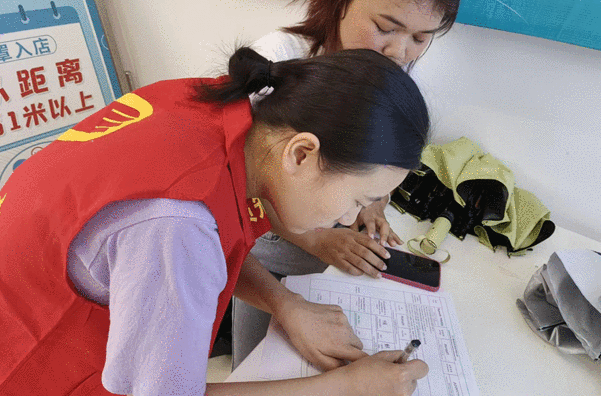 The international students expressed their gratitude for the hard work and warm service provided by the faculty and student party members. They have also become friends with the party member volunteers and pledged to study diligently and lead a joyful life during their valuable study abroad experience.
This welcoming event not only demonstrates the service-oriented spirit and dedication of the party members but also showcases the sense of responsibility and high work capacity of the students from the School of International Chinese Language Education. The event was organized in an orderly yet colorful manner. More importantly, it showcased the rich and profound Chinese culture, and the efforts made to bridge cultural differences and share China's stories and voices.