On the occasion of the Asian Games, Northeast Forestry University's 8th International Cultural Festival has also kicked off, featuring more than 10 exhibition booths by inheritors of Heilongjiang's intangible cultural heritage, a Chinese traditional culture student association area, and cultural displays from over 30 countries and regions. On September 24, this year's International Cultural Festival, themed "Silk Road for a Decade, Beauty and Shared Prosperity," resonated with the 10th anniversary of the "Belt and Road" initiative. The event incorporated a blend of performances by domestic and international students, cultural exhibitions from various countries, displays of Heilongjiang's intangible cultural heritage, and distinctive cuisines, offering a platform for exchange and mutual learning for young people from around the world.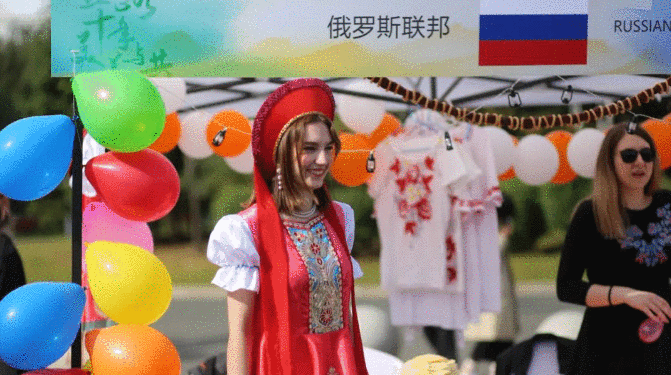 During the event, Northeast Forestry University unveiled its International Student Education and Practice Base, with Heilongjiang Provincial Intangible Cultural Heritage Protection Center and the Zhalong National Nature Reserve in Heilongjiang becoming the new educational practice bases for international students at Northeast Forestry University. This provides a high-quality platform for future international students to experience Chinese culture, understand China's development, and share Chinese stories. The International Exchange College of Northeast Forestry University presented letters of appointment to seven study tour mentors for these two educational practice bases.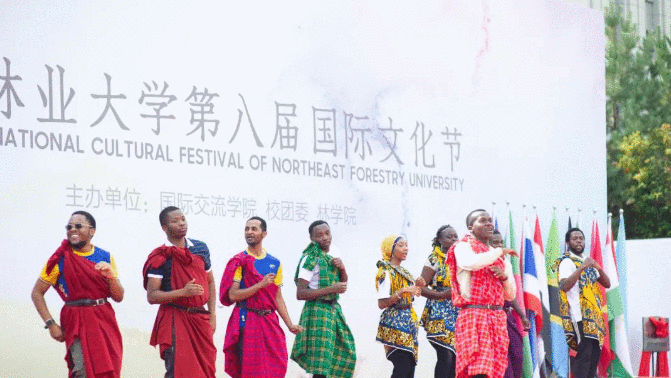 At the opening ceremony, the school received a special "gift" – a thank-you letter from Dr. Mohammed Al-Maitami, Ambassador of the Republic of Yemen to China, expressing recognition of the university's work in hosting international students and sincere wishes for China-Yemen friendship. "During the years of studying in China, the teachers at the university provided us with the greatest help, which moved us deeply. This gift was carefully selected; the 'curved knife' represents courage and friendship, and we hope the teachers will like it," said Kaka Shi (卡卡西), the Yemeni international student who presented the gift.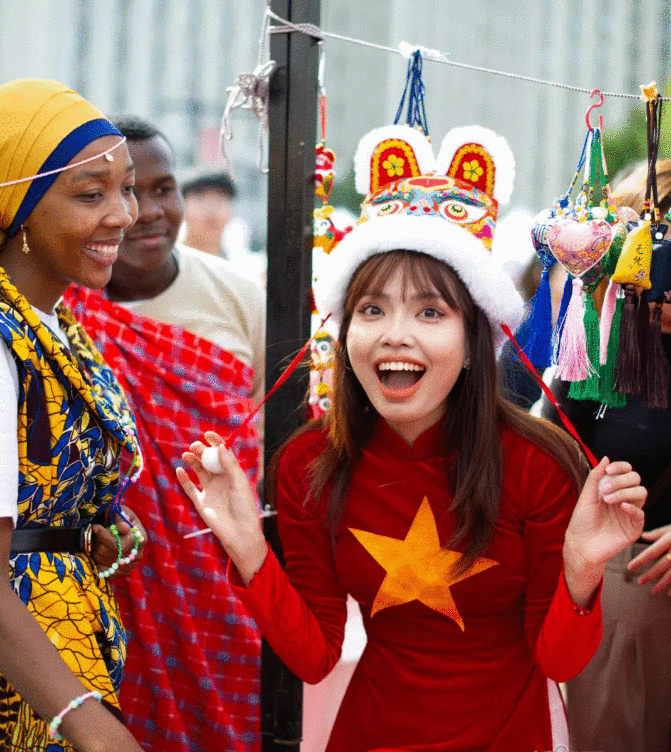 Vietnamese student Nguyen Xiangqiong (阮氏香琼)shared her educational journey, representing the nearly one thousand "Belt and Road" international students nurtured by Northeast Forestry University over the past decade, highlighting the benefits of the "Belt and Road" initiative for her hometown and her own future. For these international students, studying in China has brought significant opportunities in the context of the "Belt and Road" initiative, and with the continuous accumulation of international talent through studying in China, they will play an irreplaceable role in building the "Belt and Road."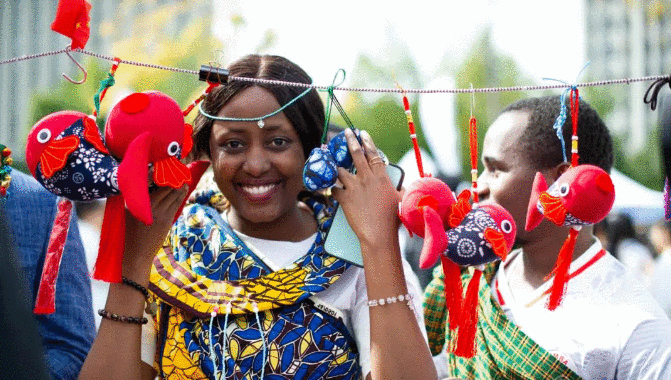 Following the opening ceremony, students from around the world took the stage one after another, presenting colorful fashion shows, harmonious singing performances, and dynamic dances that showcased the diversity of cultures. The lively atmosphere and the students' cheerful performances had the audience swaying to the beat, making the event particularly vibrant. This year's exhibition area featured 46 distinctive booths where students from various countries prepared their most unique traditional clothing, handicrafts, and culinary specialties. Tanzanian students' interactive singing and dancing, Pakistani hand-painted crafts, and Vietnamese and North Korean cuisine made their booths the most popular, drawing teachers and students to stop and engage in exchanges.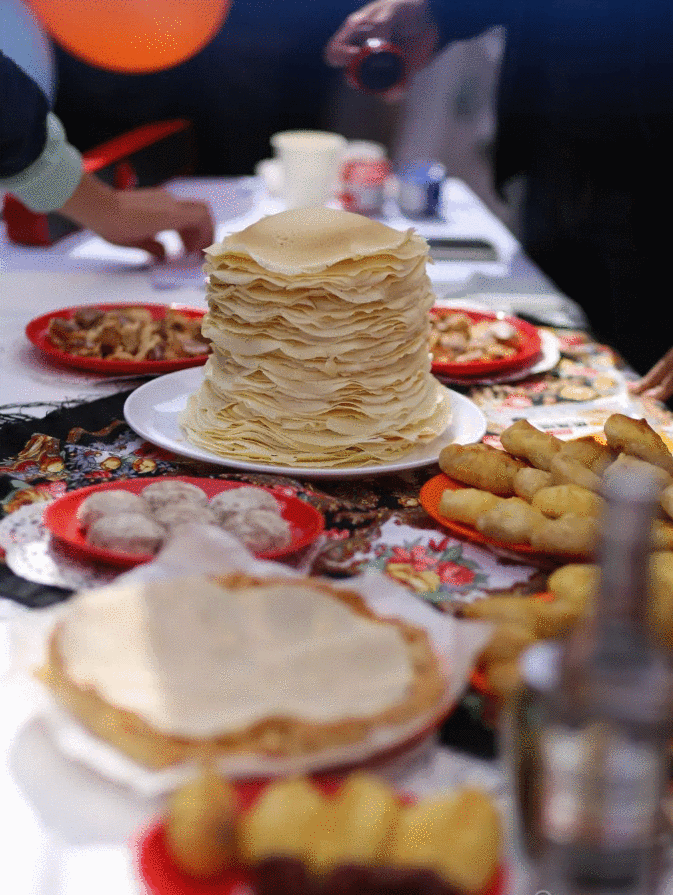 The exhibition of intangible cultural heritage presented by the Provincial Intangible Cultural Heritage Protection Center became the most popular area of this year's International Cultural Festival. Traditional crafts such as fish scale paintings, handmade wood carvings, and gold inlays displayed by inheritors of intangible cultural heritage made many international students forget their own stalls momentarily as they flocked to take photos, ask questions, and interact.
"Now, using intangible cultural heritage as a medium, the cultural picture of mutual exchange and harmonious coexistence between Chinese and foreign civilizations is gradually unfolding. The 'encounter and mutual learning' of Heilongjiang's intangible cultural heritage with world culture at Northeast Forestry University is a positive exploration to help Heilongjiang culture go global and will inject profound and lasting cultural strength into building a community of shared human destiny," said Luo Ying, the Dean of the International Exchange College.
Guided by the spirit of the "Silk Road," through the stage of the International Cultural Festival, domestic and international students deepened their understanding, fostered friendships, learned from each other, and strived to become ambassadors of exchanging and promoting world's outstanding cultures.