When the busy work of day is done. A leisurely Autumn walk to the mountains outside Chang'an. Transcending time and place, we are once again treated to a spectacular view of maple leaves covered in frost on a mountainside, colorfully glittering in the twilight. As beauty is constructed in each person's mind, it exists only in the individual's image of things.
Far above on a steep rocky trail
Where fleecy clouds gather and families are few
I stop and sit to admire maples trees in the twilight
Gazing at red frosted leaves glowing like February's flowers

Walking in the Mountains, Du Mu
远 上 寒 山 石 径 斜
白 云 生 处 有 人 家
停 车 坐 爱 枫 林 晚
霜 叶 红 于 二 月 花

"山行," 杜牧
yuǎn shàng hán shān shí jìng xié
báiyún shēng chù yǒu rén jiā
íng chē zuò ài fēnglín wǎn
shuāng yè hóng yú èr yuè huā

Shānxíng, Du Mu
Du Mu
Du Mu (杜牧, 803-c. 852), courtesy name Muzhi, the shepherd, called "Little Du" to distinguish him from Du Fu. Late in his life he lived in the Fanchuan Villa, south of Chang'an. There he wrote more than 400 poems known as "Fanchuan Collected Works."
Notes on Translation
Báiyún, 白 云, white clouds; ài, 爱, treasure, love, admire; wǎn, 晚, evening; fēnglín, 枫 林, maple trees.
Shuāng yè hóng yú èr yuè huā (霜叶红于二月花) — the red frosted leaves like the flowers of spring. Keep in mind that the ancient Chinese calculated the months based on a lunar calendar and that the New Year could occur one to two months later than January 1. While there are many red flowers that bloom in Spring, the Rhododendron that blooms on the mountainside is one that readily comes to mind.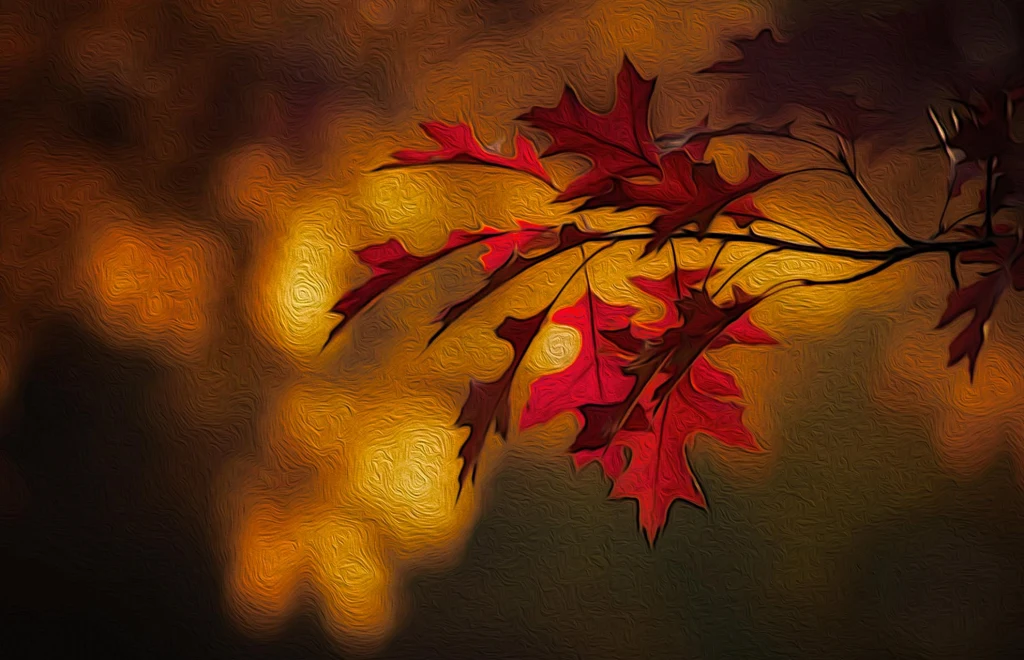 山行
杜牧 〔唐代〕
远上寒山石径斜,白云生处有人家。(生处 一作:深处)
停车坐爱枫林晚,霜叶红于二月花。
译文及注释
译文
深秋时节,沿着远处的石子铺成的倾斜小路上山,在那生出白云的地方居然还有几户人家。
停下马车是因为喜爱深秋枫林的晚景,经过深秋寒霜的枫叶,比二月的春花还要红。
注释
山行:在山中行走。
远上:登上远处的。
寒山:深秋季节的山。
石径:石子铺成的小路。
斜:为倾斜的意思。
深:另有版本作"生"。("生"可理解为在形成白云的地方;"深"可理解为在云雾缭绕的的深处)
坐:因为。
霜叶:枫树的叶子经深秋寒霜之后变成了红色。
枫林晚:傍晚时的枫树林。
红于:比……更红,本文指霜叶红于二月花。